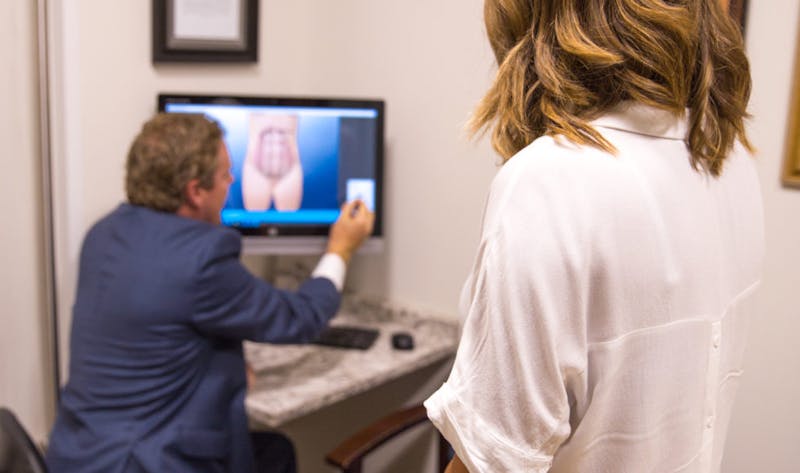 Plastic surgery is constantly evolving just like technology. In many cases we are given ways to use new technology and adapt our lifestyle around these new shortcuts and features. Tummy tuck on the other hand is a surgery that has been done basically the same way for decades- UNTIL NOW!
Body contouring can utilize fat removal, skin excision, muscle tightening or a combination of all three! Muscle work associated with the tummy tuck where the muscles are tightened causes more discomfort than liposuction alone. But alas, we have Exparel! This new medication is a long-acting local anesthetic which is injected during surgery that not only allows you to take less narcotics because there is less pain, but also it allows you to get up and around more quickly. This greatly enhances your recovery.
In addition to Exparel, our newest tool is internal suturing. Progressive tension sutures (PTS) was initially done by Dr. Pollock in Dallas. The upper flap of skin is sutured down to the muscle to eliminate the space where fluid can collect. This takes away the need for drains in most all patients. When the skin and muscle are removed during a Tummy Tuck, there is a space where fluid can collect. Most of the time it is not blood, but rather serous type fluid like if you skinned your knee. This PTS technique also reduces the tension on the skin closure and helps the scar heal better.
Drainless and Painless might have been a pie in the sky before, but new technology is making it possible.
Call us at 512-337-6422 to set up your consultation and visit us at www.drhaydon.com to learn more.